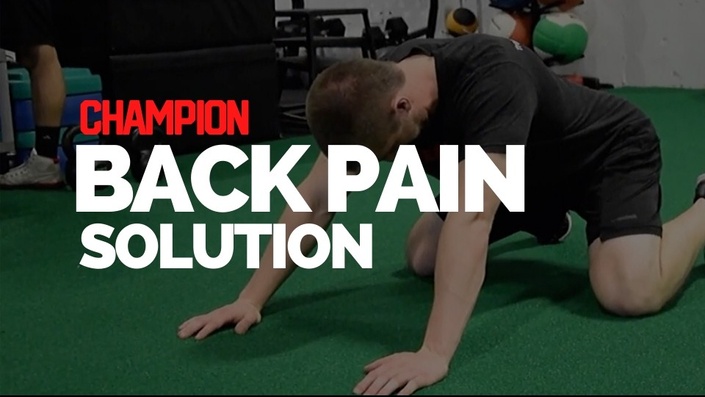 Back Pain Solution
6-Week Exercise Program to Get Out of Back Pain
Are Lower Back Aches and Pains Holding You Back?
---
It starts with a little tightness or soreness in the low back.
At first it just limits a few things that you do. It's more of a nuisance really.
Then it starts hurting more over the course of time. Soon you have to start modifying motions both in the gym and with daily life. Now simple things like bending over to pick something off the floor can be really painful.
You've got yourself some low back pain...
As an active person who prides themselves in being fit and healthy, this a major bummer. You need your lower back to perform all sorts of movements both in the gym and out of it. You want to get back to the activities you enjoy and this cranky back is really keeping you from those goals.
We want to help.
Hey, we're Dan Pope and Mike Reinold. We're both Doctors of Physical Therapy at Champion PT and Performance in Boston, MA.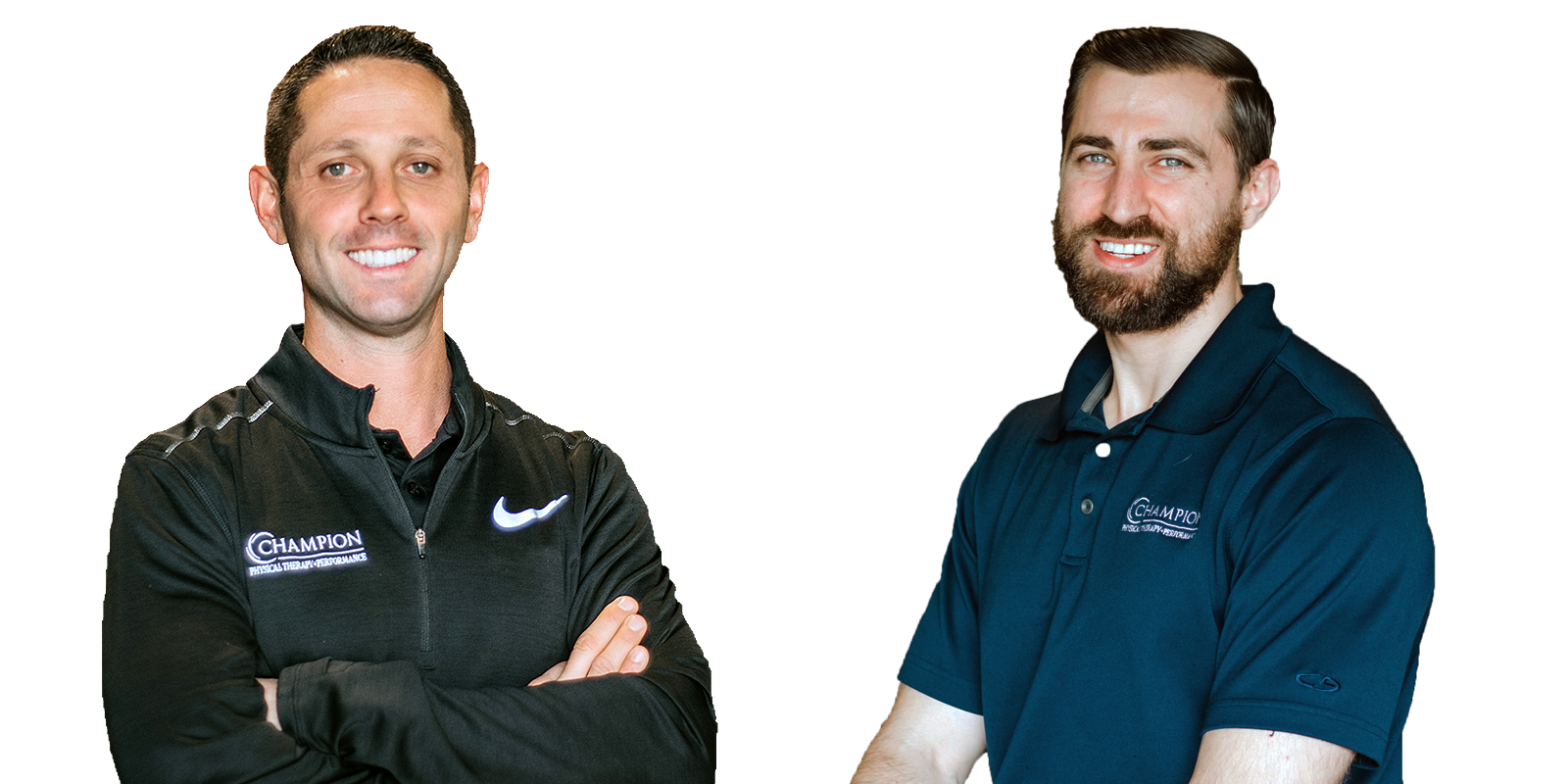 We work with people like you everyday. People that want to feel, move, and perform better. People that want to optimize themselves to get the most out of their bodies
Sure, there's nothing better than getting a full evaluation and treatment by a physical therapist, but often times focusing on some select mobility and strengthening exercises can really help. We've developed an online version of the same programs we do with our own clients. Think of these as the drills that provide the biggest impact.
We'll be your guides helping you get out of pain every step of the way.
How Does the Program Work?

---
We made the back pain solution for folks like yourself who found themselves in some back pain, want to get out of pain and back to living the fit and healthy lifestyles they had before it all started.

Over the course of 6-weeks, we'll walks you through the exact process of how to get out of pain and back to living. It's the same framework we've used with thousands of other folks just like yourself.
The Back Pain Solution is a 3 phased program that gets progressively more advanced over the course of time. Each phase build on the past one, and contains 3 vital components to get out of pain:
1. Soft tissue prep
2. Mobility work
3. Strength and control exercises

The soft tissue work is designed to help reduce pain and kickstart you on your way back to recovery. Mobility work is essential to restore normal motion in the joint as well as to make sure all of the others areas around the lower back are doing their job to ensure the back stays pain free for the long haul. Lastly, strength and control work is the magic that helps reduce pain, build your strength and get back to your regular lifestyle activities.
All of this information is delivered to you via online modules that you gain access to once enrolling into the program. You can watch online, with your phone, or even print your program.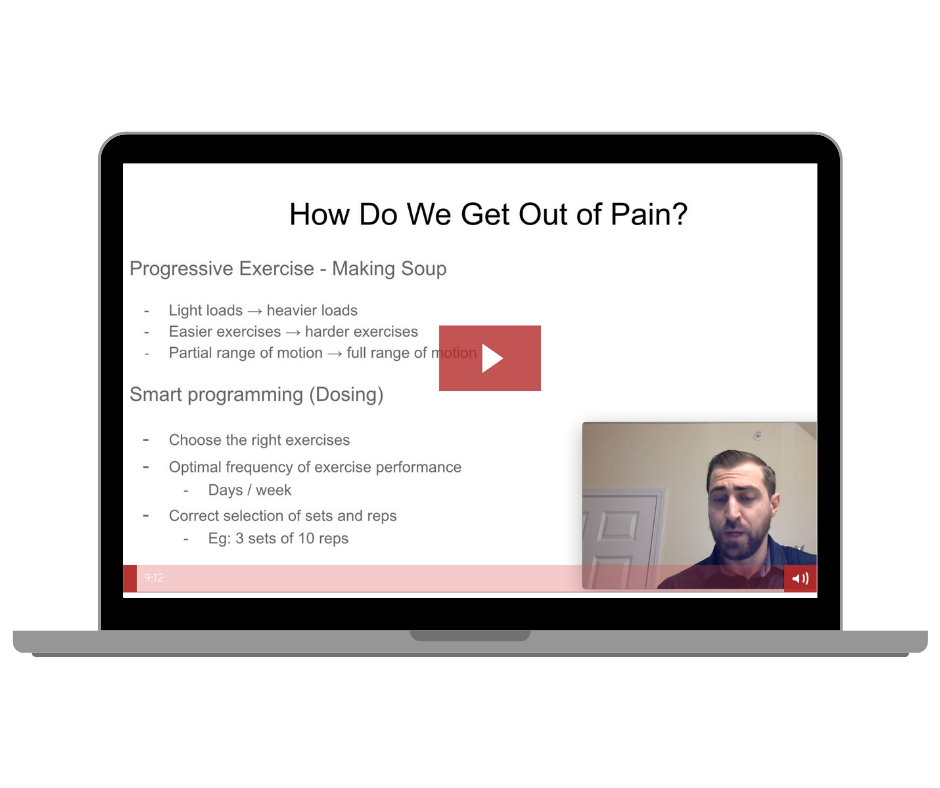 But we don't want to just throw random exercises at you. After you enroll, you'll be taken to a series of introductory presentations. These will lead you through all of the important principles to understand prior to to starting the program, including how this may have all started, how to stop this from getting worse, and what you need to do to prevent it from occurring again
We'll also show you the exact equipment you'll need to get the most out of the program. Don't worry, it isn't much, you may already have some of it!
What's Included?
---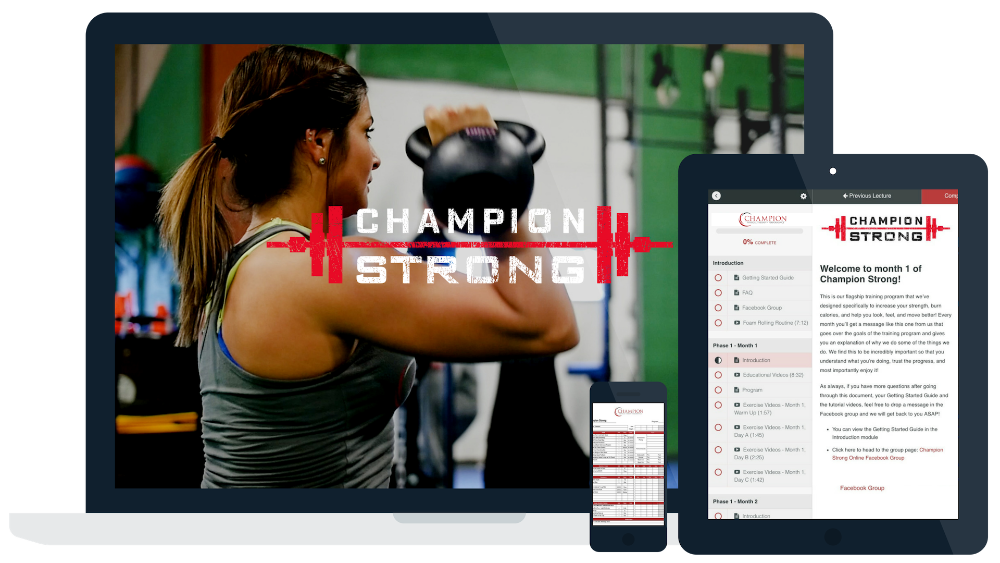 Can't see us in-person to help with your back? No Problem. The Champion Online Training platform has everything you need to take advantage of our expert coaching and programming from anywhere in the world.
Viewable programs and video exercise demos from you phone, tablet, or computer
Printable versions of your program to take with you and track you weights and progress
Educational videos to help you understand how to get the most out of the program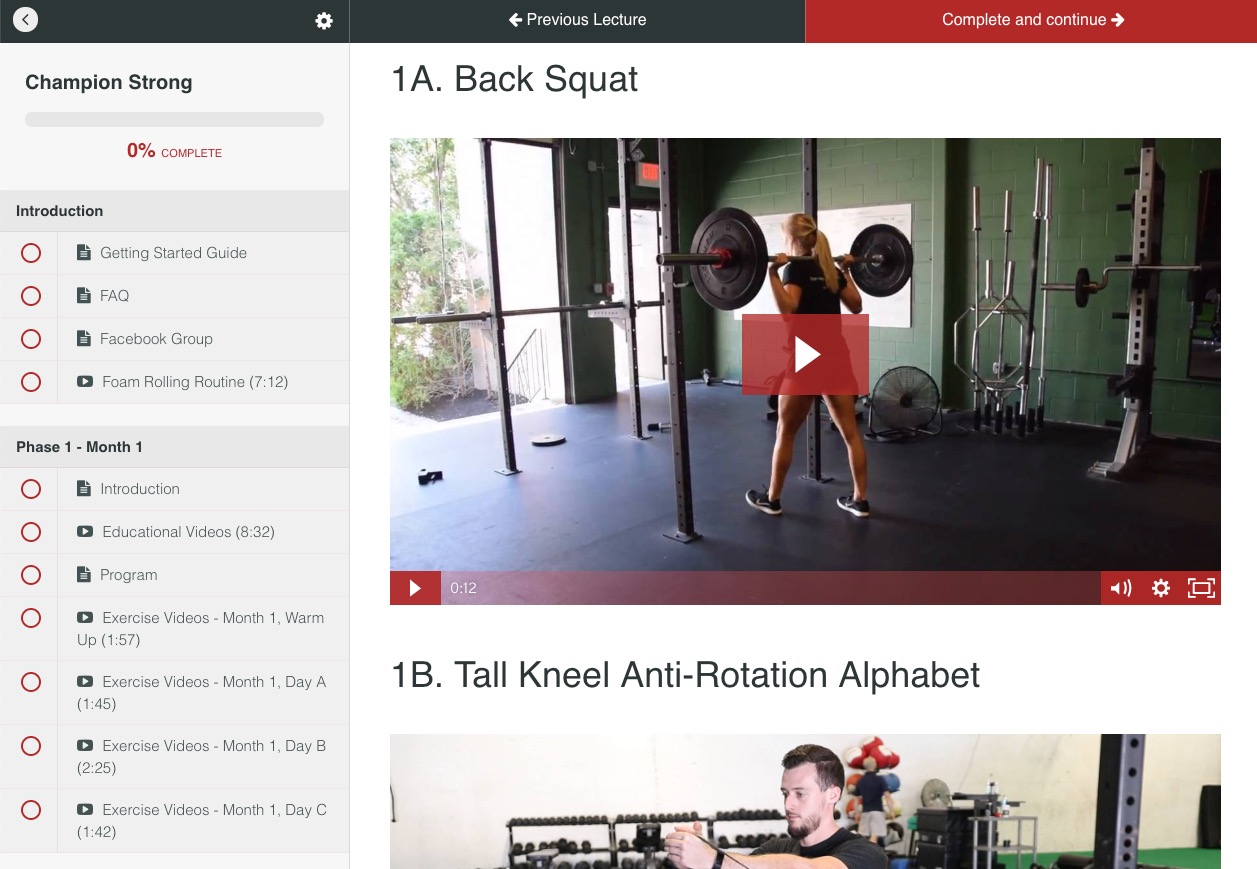 Ready to Get Started?
---
Click below to sign up for access to the 6-week Back Pain Solution program and get started feeling better today!