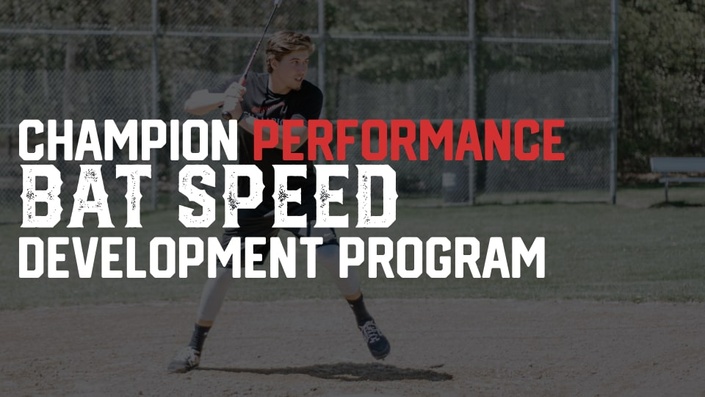 Champion Performance Bat Speed Program
A 6-Week Program To Enhance Your Baseball and Softball Bat Speed
READY TO TAKE YOUR HITTING PERFORMANCE TO THE NEXT LEVEL?
---
At Champion, we've worked with hundreds of softball and baseball players, from youth, high school, NCAA to MLB All-Stars. We know what it takes to maximize your baseball and softball performance.
This 6-week program was specifically designed to help you enhance your hitting skills and strength. This program is a great add on accessory program to your existing strength or a stand alone option. This program is the perfect bridge for Hitting and sport coaches who are looking to merge the strength benefits into your hitting sessions and team training.
Over the next 6-weeks, your program will progress to ensure that you're consistently challenged and working towards your desired goals and optimize your on-field performance and reduce your risk of injury.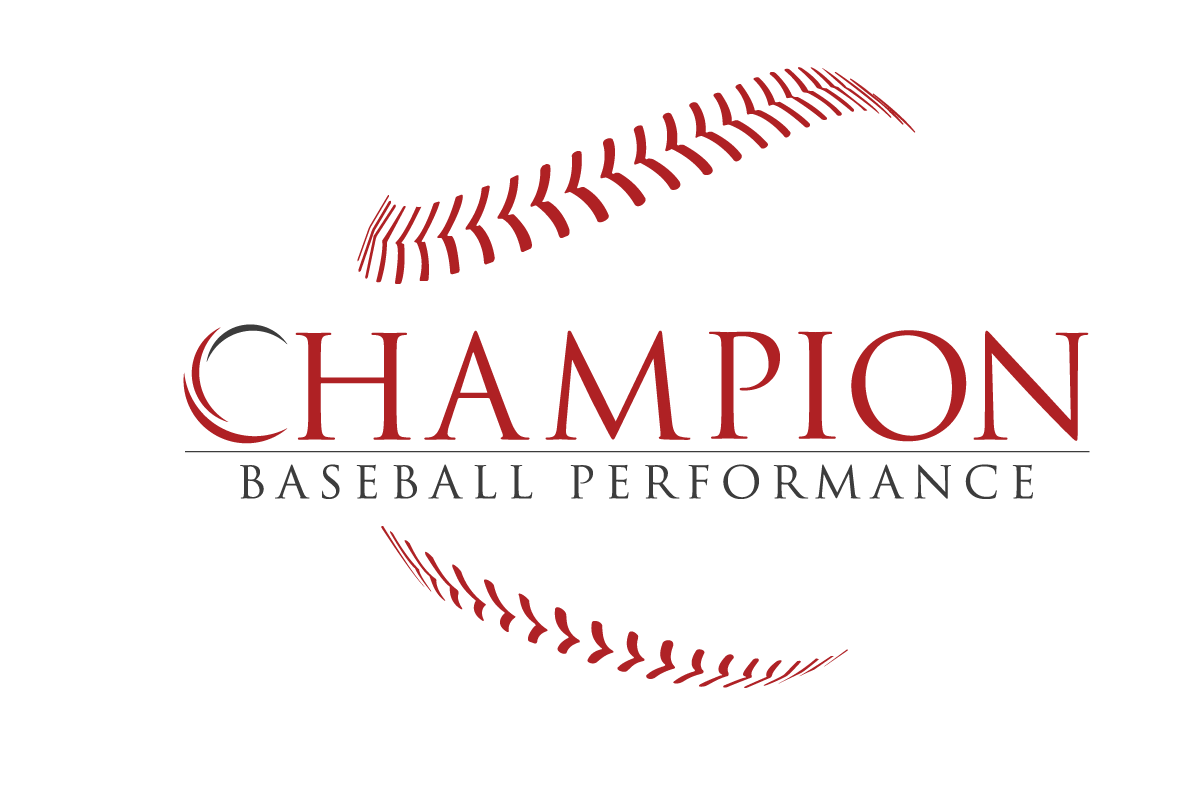 We understand the swing, biomechanics and baseball/softball specific strength to enhance your swing and skill. Hitters and hitting coaches all have and instruct their own unique approach, stance and swings. We want to enhance that...
Which is why we have developed this bat speed program for players and coaches to bridge the strength and power and hitting! There is also an emphasis on injury prevention, as well as increasing your long term strength development.
This 6-Week Program To Help Develop Bat Speed is the bridge between Strength and Sport. This is one of the most comprehensive programs of its kind to help you reach your sport performance goals and help your long term development.
As a former professional player and coach, I've experienced a lot in the sport of baseball. As a player, I would get very frustrated with generic coaching cues:
- Use your legs more
- Load into your legs
- Stay loaded
- Don't drift
- Use your hips
That list can go on and on. But what do those even mean? How do you convey a better message to the athlete?
We built this program to help create some context to those standard coaching cues to help athletes and coaching communicate their messages better.
Throughout this program, we have included many exercises and drills that will let the hitter and athlete "feel" these movements. "Feel" these activations and begin to understand and develop kinesthetic awareness.
The program has been designed by Champion Coach Nick Esposito and Physical Therapist Mike Reinold, who together have an extensive background working with elite softball and baseball players. You'll follow a program based on the same ones we use with our collegiate and professional athletes.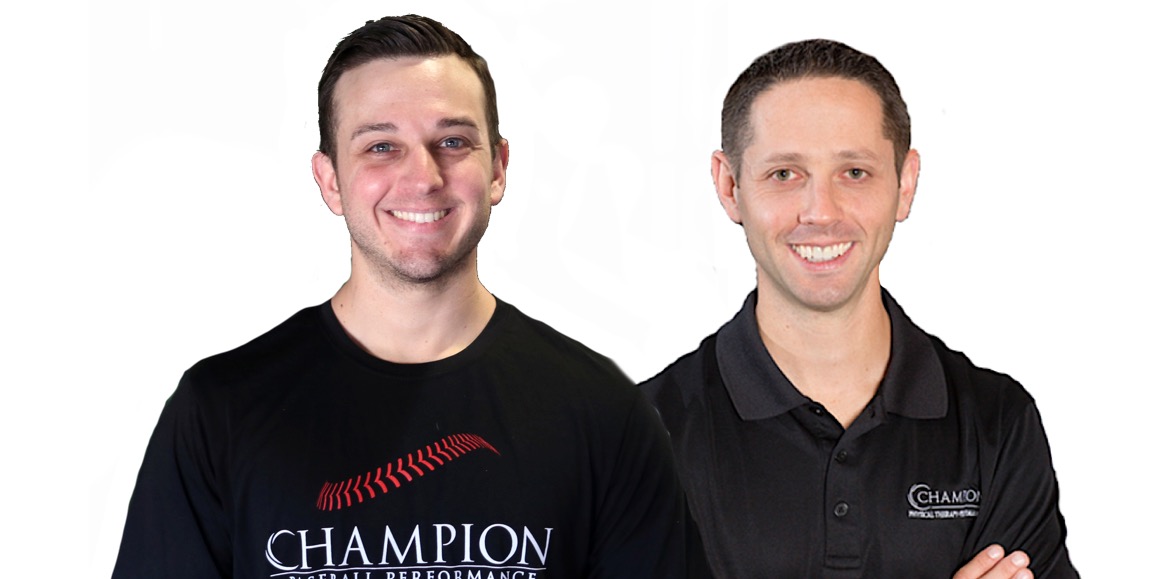 We don't just say "train like the pros." We actually train the pros. We work with athletes of all ages included youth, high school, college, and professional athletes. We've worked with big leaguers from every MLB team, include World Series Champions, All-Stars, MVPs, and Cy Young winners. Our programs are all based on the programs that Champion's Mike Reinold developed as Head Athletic Trainer and Physical Therapist of the Boston Red Sox and now Chicago White Sox and Northeastern University.
These programs that were developed by us are the same programs used throughout MLB right now by the tons of Big Leaguers.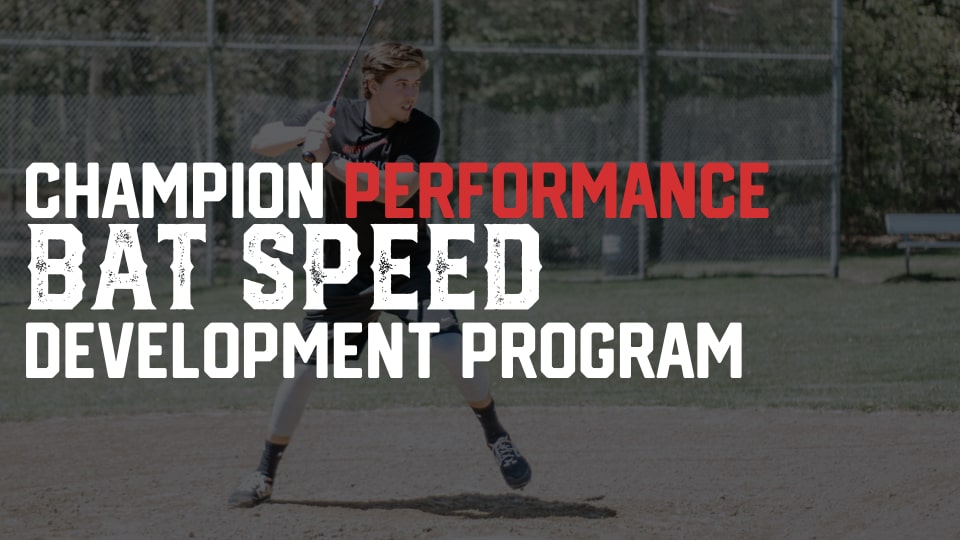 CHAMPION BASEBALL: 6-WEEK BAT SPEED DEVELOPMENT PROGRAM

---
Sport: Baseball and Softball (though all rotational sports like tennis and raquetball can also benefit)
Training Level: Youth, High school and NCAA athletes

Workouts per Week: Program is 2x per week

Workout Length: 30-60 Minutes

Duration: 6-Weeks

Equipment Needed: Medicine Balls, Mini Bands, Dumbbells, Weighted Bats*
This 6-week Bat Speed Program is broken up into (2) phases of 3 weeks each that build upon one another. This program is complete with a full body warmup to help prime and work on your mobility as well as strength and power development exercises specifically chosen to help your your legs and generate more force and power potential for your swing.
We also incorporate specific hip strengthening exercises that will help prepare your body for the forces that come with rotational sports.
Self Myofascial Release through foam rolling and other tools

Mobility Drills to keep you moving optimally
Movement Prep Exercises to help groove movements and prepare you for the session
Power Development True sprint training can effective promote more power and strength in the weight room and on the field!
Strength Exercises to help you build strength and muscle to enhance your swing and abilities on the field.

Weighted Bat Drills to help strengthen your individual swing pattern as well as even out your body mechanics
This 6-Week Program To Help Develop Bat Speed is the bridge between Strength and Sport. This is one of the most comprehensive programs of its kind to help you reach your sport performance goals and help your long term development.
WHAT'S INCLUDED?

---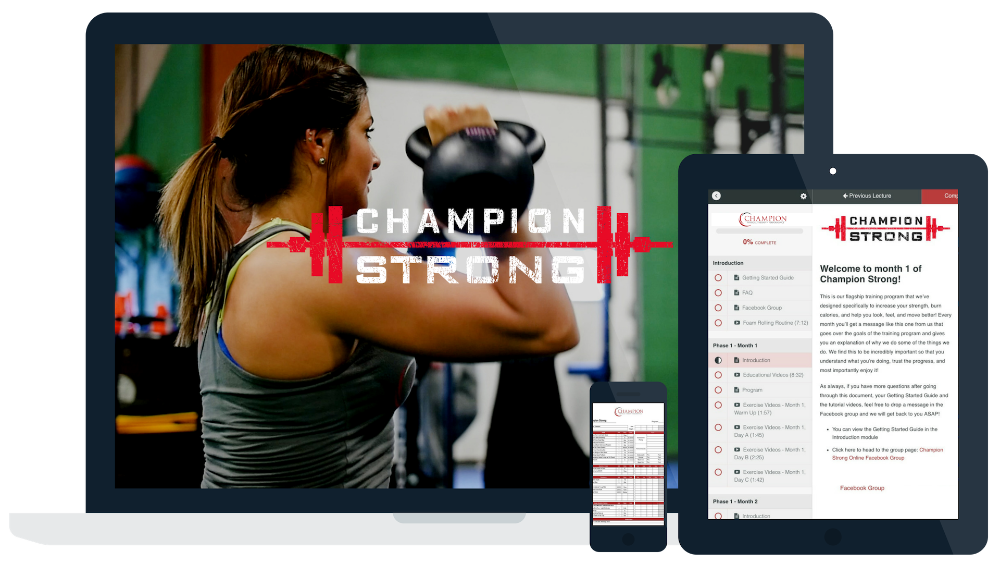 Can't train with us in-person? No Problem. The Champion Online Training platform has everything you need to take advantage of our expert coaching and programming from anywhere in the world
Viewable programs and video exercise demos from your phone, tablet, or computer

Printable versions of your program to take with you and track you weights and progress

New programs are available and exercises are progressed each month to continuously make progress

Adaptable program can be performed 3-5x per week based on your schedule

Access to our extensive exercise library to help you modify or progress your exercises to scale the program based on your level of experience

Educational videos to help you master the main lifts

A private Facebook Group to interact with the #TeamChampion coaches and online community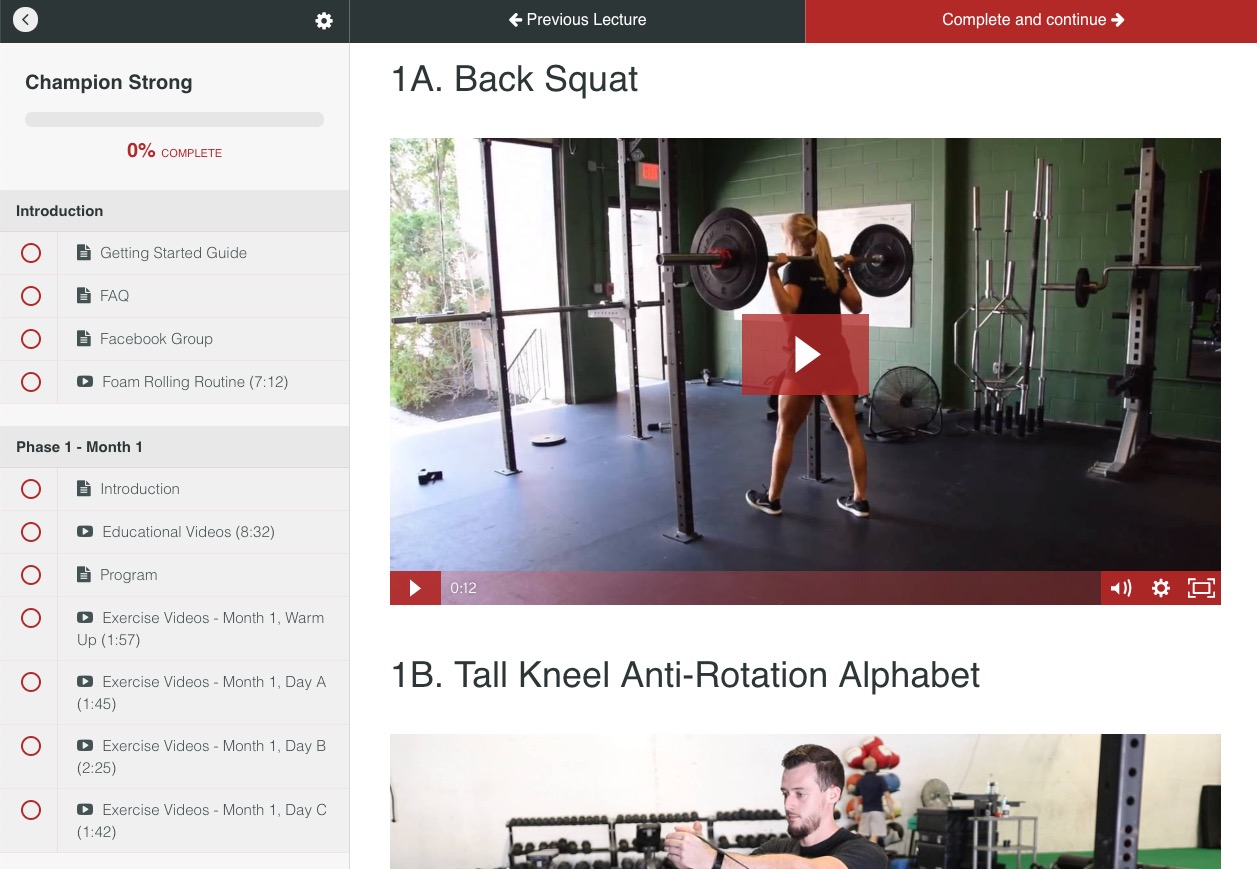 THE CHAMPION DIFFERENCE
---
The world-renowned team at Champion PT and Performance is highly skilled to offer the latest cutting edge fitness options to help you achieve your goals. We are trained in many of the latest assessment, corrective exercise, and strength and conditioning philosophies. Our coaches and therapists are industry leaders who have been featured in:

We work with anyone looking to get the most out of their bodies. Our clients range from busy moms, to weekend warriors, to corporate executives, to fitness enthusiasts, to professional athletes from every sport, including:


BUT DON'T LISTEN TO US, HERE'S WHAT OTHERS SAY ABOUT OUR PROGRAMS
---