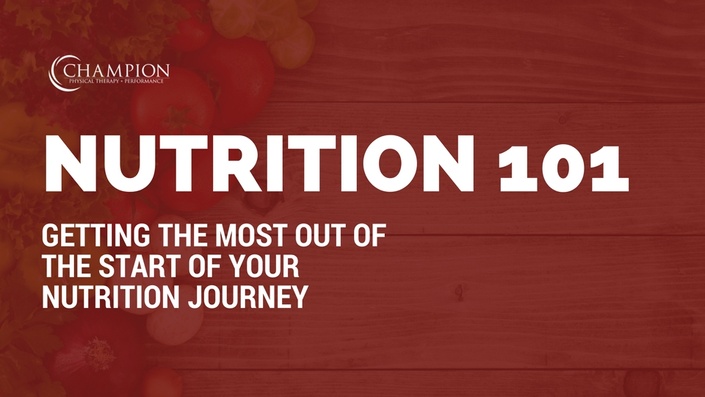 Nutrition 101
Getting the Most Out of the Start of Your Nutrition Journey
Your Nutrition Guide to Fuel Your Training and Your Goals
Welcome to our FREE Nutrition 101 guide! We have put together a simple, easy to follow guideline to provide you with basic tools to start taking charge of your nutrition and help you reach all your goals. There is a lot of nutrition information out there, and sometimes it's hard to sift through it all. Luckily we have done all the work for you and that's inherently the purpose of this guide - to give you applicable information that you can use, and equip you with tools that will let you take charge of your nutrition for the rest of your life.

Proper nutrition isn't about starving yourself or fad diets, it's about eating intelligently to fuel your body to meet your goals.
By the end of this simple Nutrition 101 guide, we hope to have equipped you with applicable tools that you can use for the rest of your life. We'll teach you some health habits, then get you started on a 4-week Nutrition Jumpstart Program! At Champion, we truly believe that if you master these simple concepts and you'll be well on your way to better nutrition.
Program Contents
Introduction
Available in days
days after you enroll
The 5 Habits of Nutrition
Available in days
days after you enroll
The 90% Rule
Available in days
days after you enroll