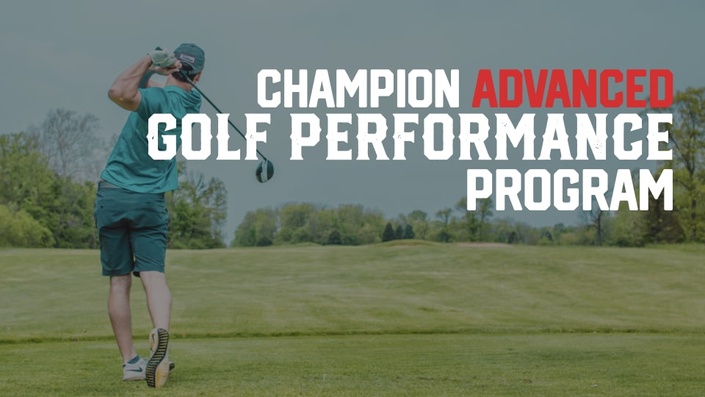 Champion Advanced Golf Performance
A Comprehensive 12-Week Program To Enhance Golf Specific Performance
READY TO TAKE YOUR GOLF PERFORMANCE TO THE NEXT LEVEL?
---
At Champion, we've worked with hundreds of golfers of all skill levels from youth, high school, club-level amateurs, and professional golfers on Tour. We know what it takes to maximize your golf performance.
Our programs are designed to enhance all aspects of athletic performance, including flexibility, mobility, strength, power, balance, and coordination. We build well rounded, athletic golfers. However, when it comes to golf, you can't just perform a generic program, you must understand the unique demands of the sport.
Most strength and conditioning programs are built around making you simply sweat or not training at all, but golfers have different needs. There are many common exercises we DON'T perform with golfers, as well as additional exercises just for golfers.

This 12-week program was specifically designed to help you workout more efficiently, develop more power, strength and become a well rounded golfer. Over the next 3 months your program will progress in difficulty to ensure that you're consistently challenged and working towards your desired goals and optimize your on-course performance and reduce your risk of injury.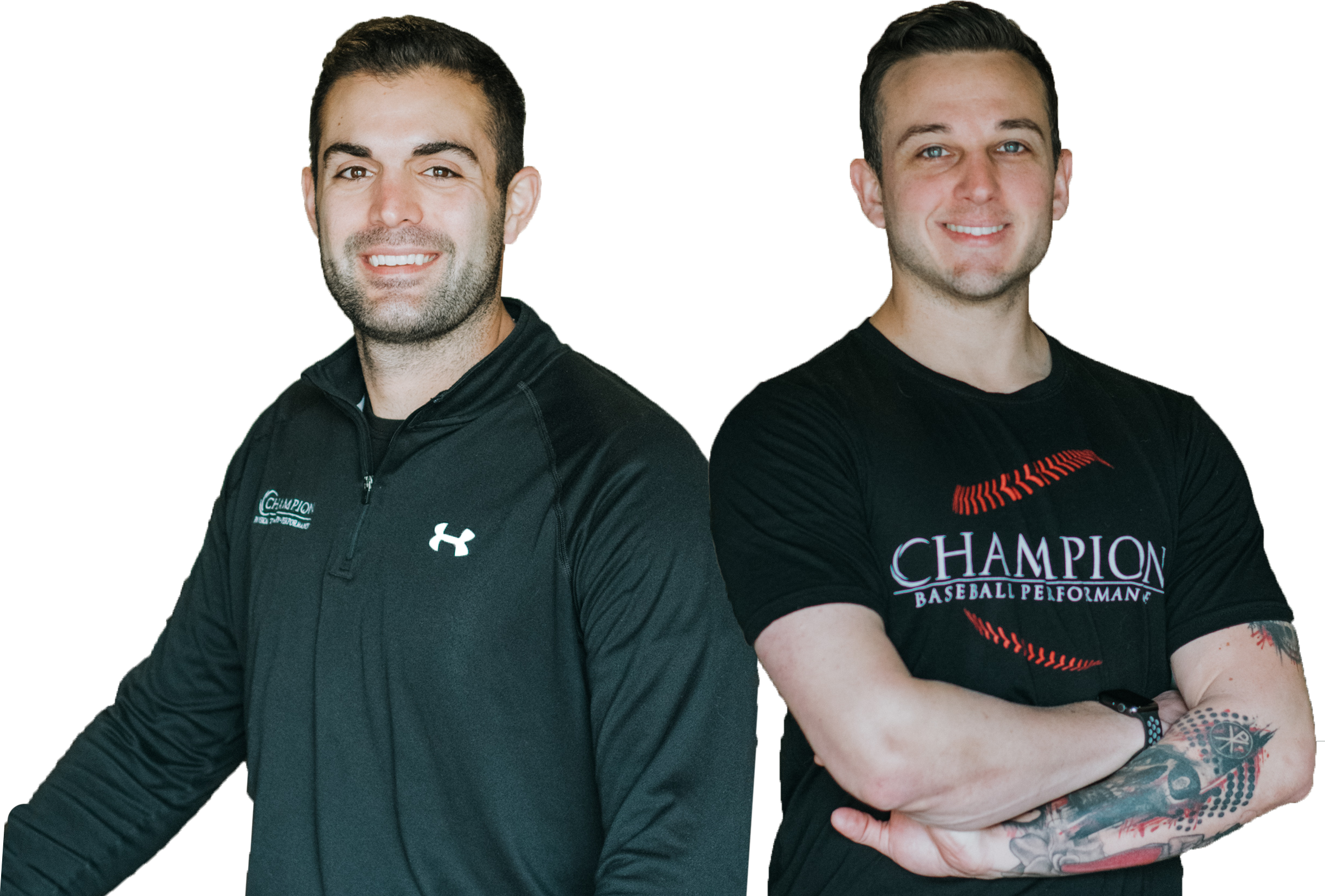 The program has been designed by Champion Coach Nick Esposito and Physical Therapist Mike Scaduto, who together have an extensive background working with elite golfers. You'll follow a program based on years of experience that has helped golfers of all skill levels maximize their golf performance.
We don't just say "train like the pros." We actually train the pros. We work with athletes of all ages included youth, high school, college, and professional athletes. The Champion Golf Performance Program is based on the same programs that Mike and Nick have used to help golfers of all skill levels become more athletic golfers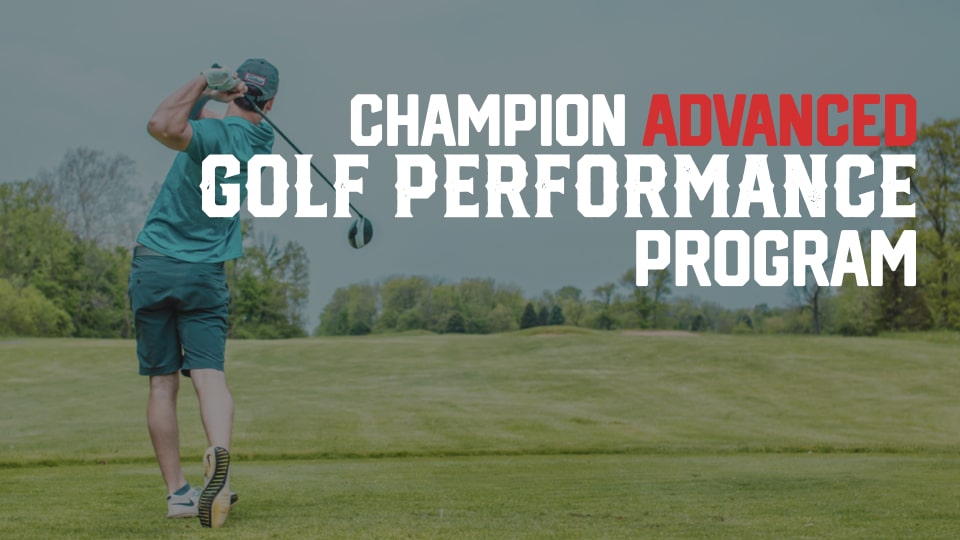 CHAMPION ADVANCED GOLF: 12-WEEK PERFORMANCE PROGRAM
---
Training Level: High School through Senior golfers

Workouts per Week: Program is 3x per week, but can be adjusted for more or less

Workout Length: 45-70 Minutes

Duration: 12-Weeks

Equipment Needed: Barbell, dumbbells, medicine balls, general strength equipment
Many golfers just don't know when or how to start when it comes to a workout program. We've made this program to help golfers learn and develop all the skills that will enhance your performance on the course. We do this though a combination of mobility, flexibility, core training, power development and strength training making it one of the most comprehensive programs out there!


---
Injury Risk Reduction AND Performance Enhancement
The Champion Online Golf Performance Program was developed as a collaboration between Mike Scaduto, a physical therapist, and Nick Esposito, a strength and conditioning coach. Through their shared knowledge and experience, they have a deep understanding of what it takes to prevent injuries in golf while simultaneously maximizing performance.
Here's some of the most common injuries we see in golfers:
Low Back Pain

Shoulder Issues (rotator cuff, labrum, tendonitis) from instability and/or overuse

Elbow and wrist injuries

Stress Fractures (lower back)- more common in youth golfers
Why do golfers get injured?
Injuries happen in all sports, it's just the reality of being an athlete. Golf is an asymmetrical repetitive rotational sport that places a tremendous amount of stress on the body. The stress the golf swing generates can cause acute injury to the muscles, tendons, ligaments, etc. Golf can also cause more long-lasting injuries caused by repetitive microtrauma from each swing.
Injuries in golf typically occur for a few of the follow reasons:
Previous injury or surgical history

Increased play or practice volume

Swing Characteristics

Physical restrictions, such as mobility or flexibility limitations

Decreased coordination or stability

General lack of strength
The Champion Golf Performance Program was designed to mitigate the risk of injury while also improving golf performance.
Factors influencing performance:
There are many factors that influence your performance on the golf course. Golf is a simple game with massive complexity, and performance can often fluctuate frequently. From a physical standpoint, there are a few key factors that influence golf performance:
Mobility and flexibility

Reaction and coordination

Balance

Power

Strength

Recovery
When these factors are combined the right amounts, golfers are able to optimize their performance and improve their consistency.
The Champion Golf Performance Program addresses each of these charactertics, helping you feel preapred each time you step on the tee and maximize your performance for years to come.
This program is complete with:
Self Myofascial Release through foam rolling and other tools
Mobility Drills to keep you moving optimally
Movement Prep Exercises to help groove movements for the day
Power Development to prime you for your workout and elevate your heart rate
Strength Training to help you build strength and muscle to enhance your abilities on the field
This 12-Week Advanced Golf Performance Program is truly one of the most comprehensive programs of it's kind to help you reach your sport performance goals and help your long term development.
WHAT'S INCLUDED?

---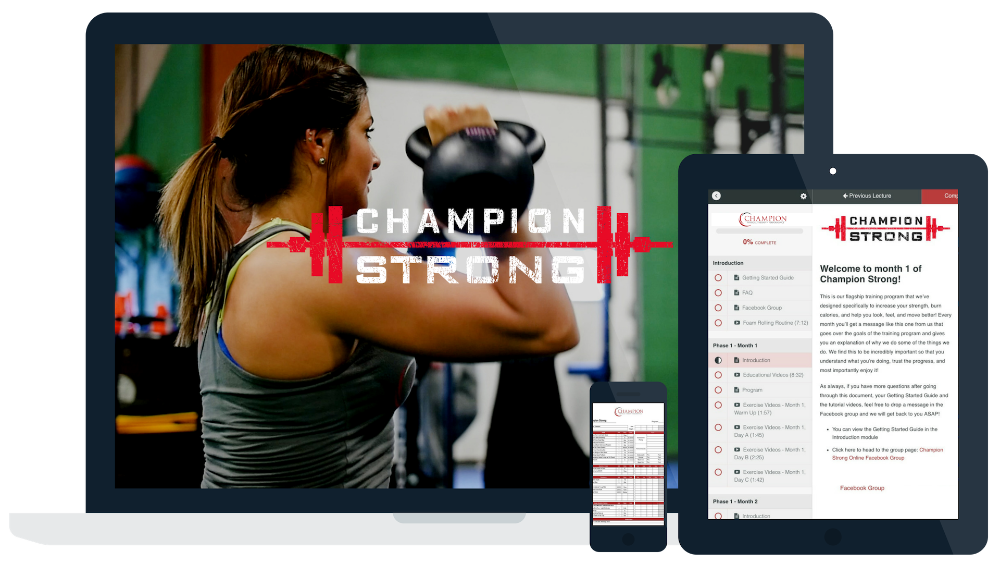 Can't train with us in-person? No Problem. The Champion Online Training platform has everything you need to take advantage of our expert coaching and programming from anywhere in the world
Viewable programs and video exercise demos from your phone, tablet, or computer

Printable versions of your program to take with you and track you weights and progress

New programs are available and exercises are progressed each month to continuously make progress

Adaptable program can be performed 3-5x per week based on your schedule

Access to our extensive exercise library to help you modify or progress your exercises to scale the program based on your level of experience

Educational videos to help you master the main lifts

The ability to ask our team of strength coaches questions if you need help you along the way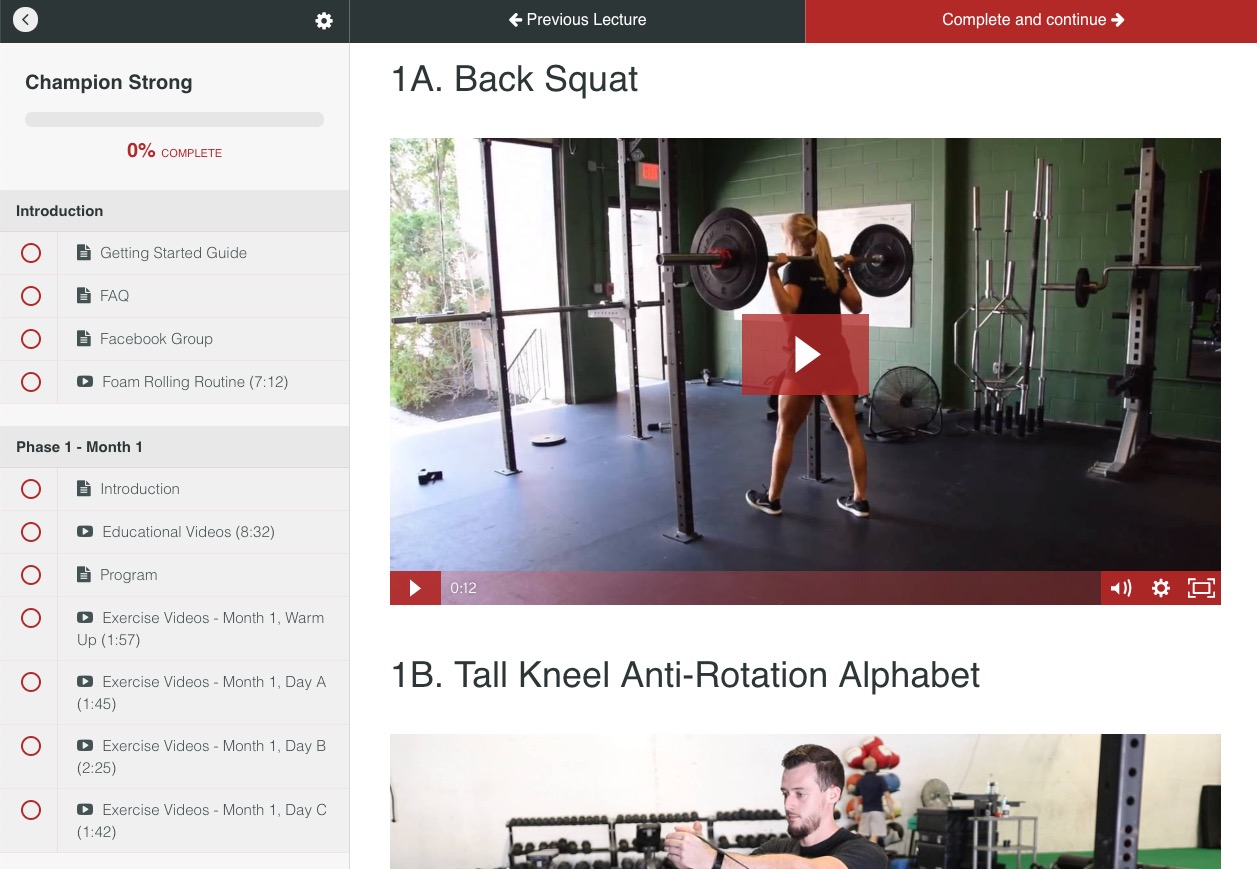 THE CHAMPION DIFFERENCE
---
The world-renowned team at Champion PT and Performance is highly skilled to offer the latest cutting edge fitness options to help you achieve your goals. We are trained in many of the latest assessment, corrective exercise, and strength and conditioning philosophies. Our coaches and therapists are industry leaders who have been featured in:

We work with anyone looking to get the most out of their bodies. Our clients range from busy moms, to weekend warriors, to corporate executives, to fitness enthusiasts, to professional athletes from every sport, including:


BUT DON'T LISTEN TO US, HERE'S WHAT OTHERS SAY ABOUT OUR PROGRAMS
---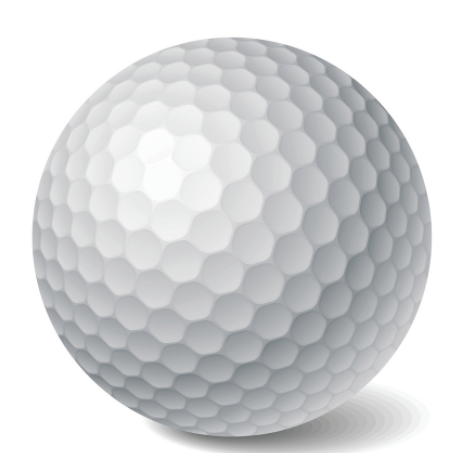 "I've been training at Champions for a few months now and I think it has helped me a lot. I have really benefited from the program that the Champion team made for me. I am stronger and more flexible now, helping me to gain carry distance on all of my clubs."

- Christine M, High School Golfer, Aspiring College Golfer, 4 HCP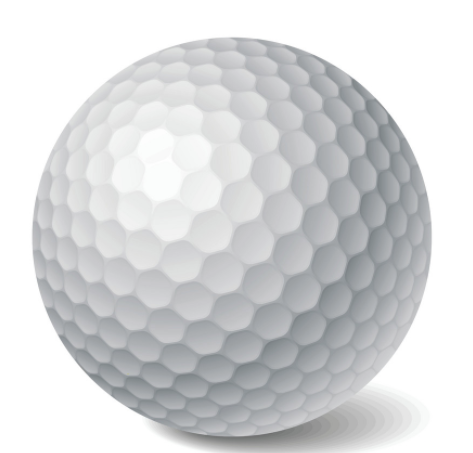 "The Champion team possesses great knowledge and enthusiasm for helping golfers improve their performance. Since I began working with Champion PT, I've improved the physical tools needed to play my best golf. The program has increased my strength and speed while also allowing me to stay injury free."
- Jordan B, Amateur Golfer, +1.6 HCP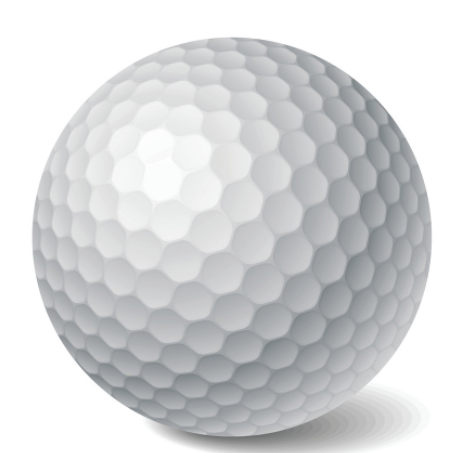 "Training with Champion has resulted in a marked improvement in my golf swing, as well as my overall physical wellbeing. Champion's tailored programming enabled me to correct imbalances, increase mobility, and increase power. I've seen increases in speed and stability (which has also resulted in more consistency)."
- Jeff F, Amateur Golfer, 5 HCP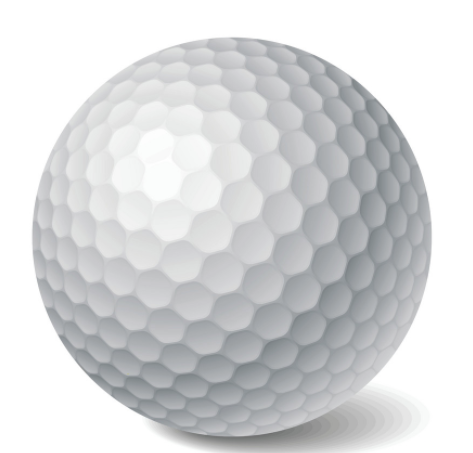 "The Champion Team created a unique golf based strength and conditioning program for me that uniquely uses exercises to help improve my game as well as my physical well being. Mike is TPI certified so I l know I getting leading edge golf training methods and his physical therapy skills help me with my injuries. They bring their passion for the game into their work and build a routine tailored to my golf game. The facilities are excellent, the rest of the staff are all very well versed in golf fitness!"
- Bob S, Amateur Golfer 12 HCP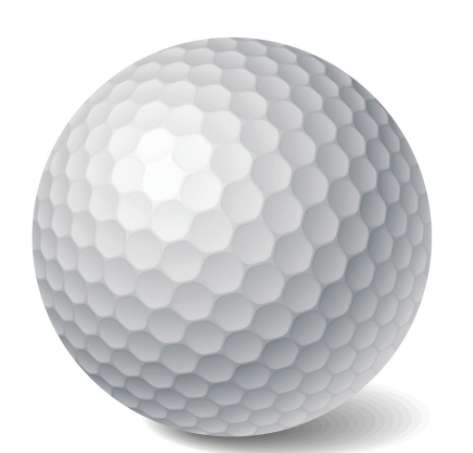 "I went to Champion as an overweight, 65 year old golfer with two bad knees. He did a great job helping me strengthen the knees with physical therapy and fitness. And then both rotator cuffs became aggravated and carpal tunnel in both hands hit last summer. Over the winter, he helped me with those and much to my surprise, I'll be playing golf this summer. I've been to a number of physical therapists—-Mike is the only one I'll use now, he's simply superb."

- Jamie K, Senior Amateur Golfer 12 HCP