Individualized Coaching
Get 1-on-1 coaching and a customized Champion Training program based on your unique goals and needs

READY TO TAKE YOUR FITNESS TO THE NEXT LEVEL?
---
Let's face it, no program is perfect for everyone. And if you have specific goals or needs, often times following a generic program probably isn't going to get you the best results in the least amount of time.

There's nothing better than having your own coach. But hiring a personal trainer can be expensive and most people don't need their hand held while they are working out. What they need is a program customized just for them, guidance as they progress, and assurance that they are doing the lifts optimally.
If you have unique goals or needs, or simply just want a more individualized program customized for you, the Champion Individualized Coaching program can assure you get the guidance and programming you need at the fraction of the price of hiring your own personal trainer.
It doesn't matter if you are a beginner, or an advanced trainee, we'll build the perfect program just for you. Getting started with fitness? Want to learn new fitness skills? Trying to get ready for a powerlifting meet? Recovering from a past injury and getting back into training?
No problem.
The expert coaches of Champion PT and Performance can now build you a customized program based on the same programs we use everyday with our clients in our gym. So we know what works, and we know how to help you reach your goals fast.
GETTING STARTED IS EASY
---

1. Film your movement assessment so we can see how well you perform our fundamental movements
2. Fill out our Getting Started questionnaire so we can learn more about your specific goals, history, and needs
3. We'll review your application then set up a video conference with a coach to review your customized program and get started
READY TO GET STARTED?
---
Individualized coaching is $199/month with a 3-month minimum commitment. We are accepting a limited amount of clients at this time. Click the button below to get started with your application.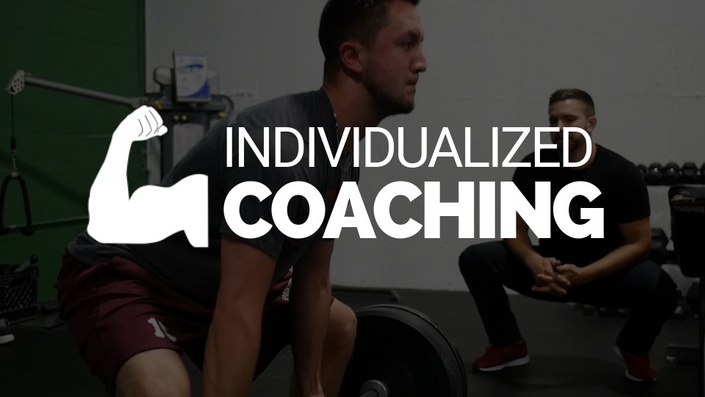 INDIVIDUALIZED COACHING
---
Training Level: Beginner / Intermediate / Advanced - can be customized based on training level

Workouts per Week: Standard program is 3x/week, can be modified based on your schedule

Workout Length: 45-75 Min, can be modified based on your schedule

Duration: 3-month blocks

Equipment Needed: Customizable, Dumbbells, Kettlebells, Barbell (optional)

The Champion Individual Coaching program starts by going through a comprehensive online assessment that looks at your goals, needs, and movement skills. You'll then be teamed up with one of the Champion expert Strength Coaches to help you build a customized program.

You'll be able to work 1-on-1 with your coach to continuously assess your progress, enhance your technique, and adapt your program to assure you are reaching your goals.
Individualized coaching is $199/month. Because of the detailed interaction and customized programming, our individualized coaching requires a minimum 3-month commitment. You can cancel at anytime with a 30-day advanced notice.
WHAT'S INCLUDED?

---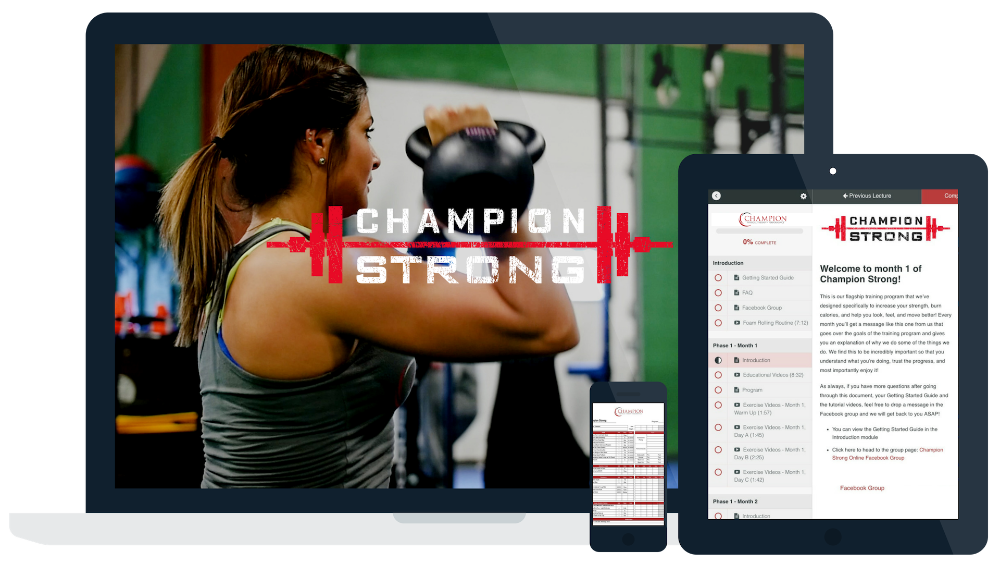 Can't train with us in-person? No Problem. The Champion Online Training platform has everything you need to take advantage of our expert coaching and programming from anywhere in the world
Customized training program based on your unique goals and needs

Initial movement assessment and goal setting session directly with a Champion coach

One-on-one interaction with a Champion Coach to assure you are achieving your goal

Video review of lifting technique to assure proper form

Viewable programs and video exercise demos from your phone, tablet, or computer

Printable versions of your program to take with you and track your weights and progress

New programs are available and exercises are progressed each month to continuously make progress

Adaptable program can be adjusted based on your schedule and available time

Access to our extensive exercise library to help you modify or progress your exercises to scale the program based on your level of experience

Educational videos to help you master the main lifts

A private Facebook Group to interact with the #TeamChampion coaches and online community

Access to our Fitness 101 and Nutrition 101 programs to help you get started in your fitness journey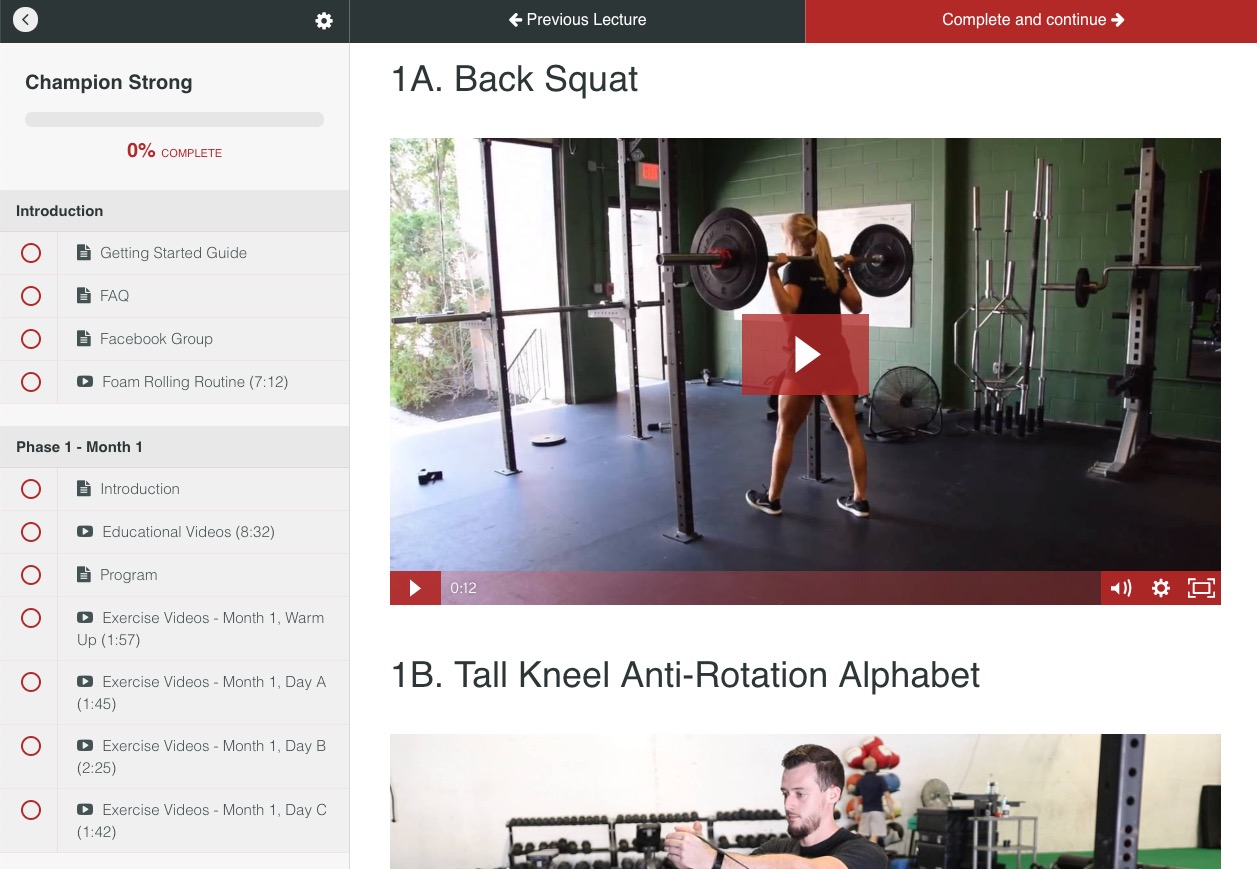 THE CHAMPION DIFFERENCE
---
The world-renowned team at Champion PT and Performance is highly skilled to offer the latest cutting edge fitness options to help you achieve your goals. We are trained in many of the latest assessment, corrective exercise, and strength and conditioning philosophies. Our coaches and therapists are industry leaders who have been featured in:

We work with anyone looking to get the most out of their bodies. Our clients range from busy moms, to weekend warriors, to corporate executives, to fitness enthusiasts, to professional athletes from every sport, including:


BUT DON'T LISTEN TO US, HERE'S WHAT OTHERS SAY ABOUT OUR PROGRAMS
---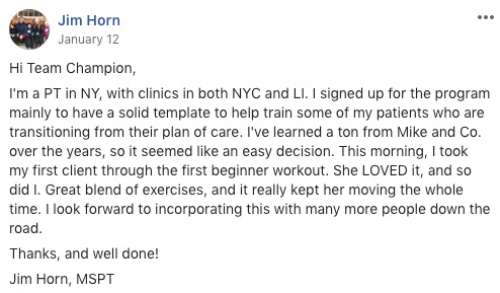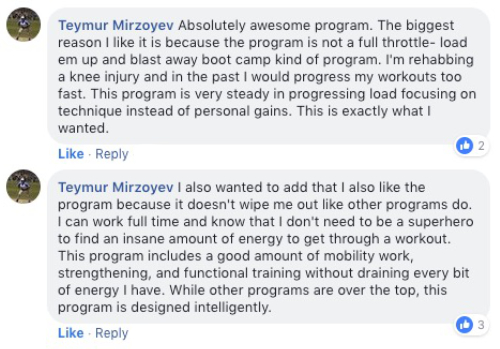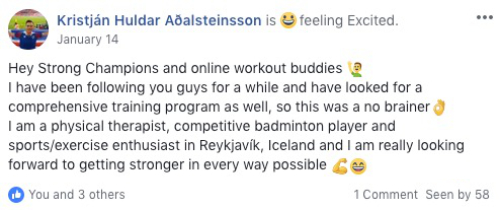 NOT SURE WHICH OF OUR ONLINE PROGRAMS IS BEST FOR YOU?
---
We have a variety of options based on anyone's unique goals, needs, and experience. Try one of our Training Programs at your own pace, join one of our Group Coaching programs and train with a community of like-minded people, our get a completely customized program and 1-on-1 coaching from out team. Browse one of our featured programs below, or click to view all our programs.
Featured Courses
3 payments of $29.99/month
12 payments of $29.99/month
3 payments of $29.99/month
View All Programs